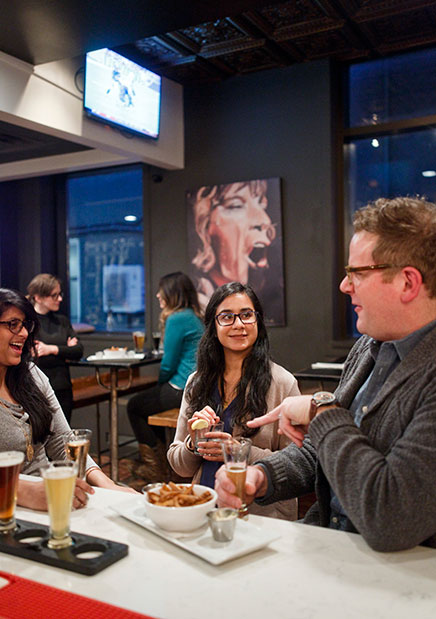 Your Life And Career Intersect Here
York Region sits just north of our neighbour – the City of Toronto – and is home to 1.2 million diverse, talented, and friendly residents. The Region's nine cities and towns are some of the most sought-after communities in Canada, offering unparalleled quality of life that attracts up to 15,000 new residents every year; most of whom are professionals just like you.
York Region is also a major business hub with over 55,000+ businesses, 615,000 jobs, two of Toronto area's four largest business districts, and many of the GTA's industry leading companies across a range of sectors; making it the ideal place to take the next step in your life and career.
22 of Top 25 GTA Neighbourhoods
The community your family is looking for is here waiting to be explored.
6 of 10
Top GTA Schools*
York Region elementary* and secondary schools are among the best in Ontario.
120+ Languages Are Spoken Here
Our communities are diverse and welcoming of everyone.
Join Canada's Second Largest Technology Hub
York Region is home to over 4,600 Information and Communications Technology (ICT) companies, making it the second largest technology hub, not only in the Toronto-Waterloo corridor, but across Canada. These are primarily enterprise-scale tech firms consisting of Canadian scale-ups and multi-national corporations located in Markham, Richmond Hill, Vaughan and northern York Region.
The local tech sector keeps growing with thousands of new tech-related jobs added to York Region's economy every year. That means significant career opportunities and growth potential for tech professionals.
These are just a few of the tech companies operating in York Region…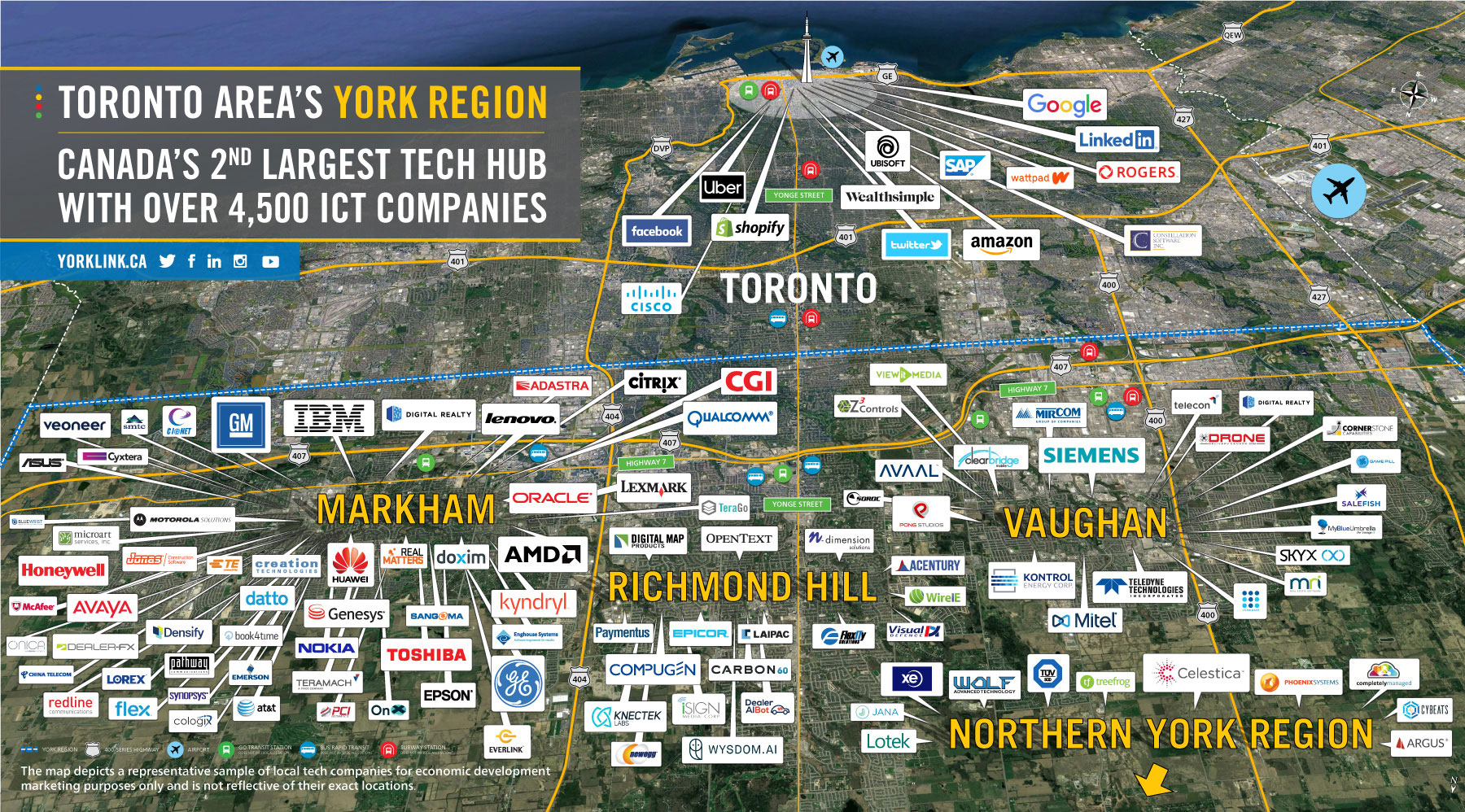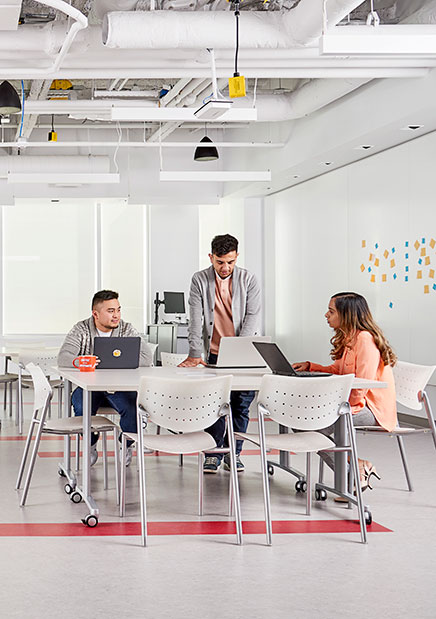 You'll Be In Good Company
York Region attracts top tech sector professionals not only locally, but from around the world!
Almost half of the Region's population is foreign-born. In fact, York Region has the highest concentration of residents in technology occupations within the Toronto-Waterloo corridor.
Over 70 per cent of York Region's population has post-secondary education and nearly half of the workforce over 25 has a university degree, making it the third highest rate of university educated employees among Canada's largest municipalities.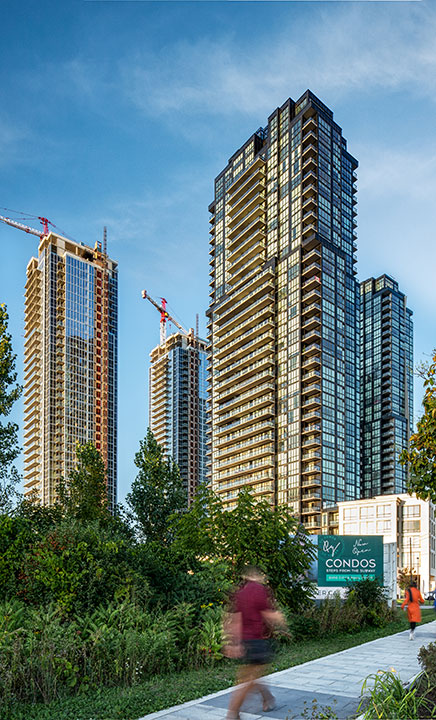 Live Your Way
Discover your lifestyle in the heart of the Greater Toronto Area (GTA). Whether you're looking for more affordable city-style living, a more spacious family-friendly lifestyle, or a mix of both, York Region has it all.
York Region is one of Toronto area's and Canada's most sought-after communities to live, but don't just take our word for it:
Home to 22 of "Toronto area's Top 25 Neighbourhoods" as per MoneySense magazine's 2017 ranking
6 of the top 10 primary and secondary public schools in the GTA are found right here in York Region, according to the Fraser Institute
Ranked the "Best region to live in Canada" out of 117 jurisdictions coast to coast in a comprehensive study undertaken by University of Toronto's Mowat Centre.
And professionals like you are taking notice! Over 20,000 new condo apartments were sold in York Region over the last five years. York Region also remains the GTA's top market for new construction single-family homes.

Live An Active Life, Close To Home
York Region is a special place where you can ride the world's tallest and fastest dive roller-coaster, shop brand names at world-class malls, take a stroll in your neighborhood park, and enjoy a delicious meal on a historic main street, all on the same day.
Love tasting new foods?
There are literarily thousands of places to choose from, offering cuisine from every corner of the globe. Or challenge your taste buds at the many multicultural events happening across York Region throughout the year.
Love to shop?
York Region is home to top-quality malls, quaint main street shops, and when in season, also dozens of farmers' markets. Or grab the subway to designer shops in Downtown Toronto.
Love being immersed in nature?
If connecting with nature is more your style then you can hike or cycle the many parks, trails, forests and conservation areas across York Region. Or head up to Lake Simcoe for a day at the beach or for water sports.
Love fun activities for the whole family?
York Region has gained a reputation as one of Canada's most family-friendly communities, so there are a ton of things to do here with kids, all year round – recreation, extracurricular education, sports, indoor entertainment, community events, pumpkin patches, fairs – Its all here, and more.
Love arts and culture?
You'll appreciate the many local festivals, theatres, shows, and public art galleries, including the world-famous Group of Seven collection at McMichael Canadian Art Collection.
And don't forget – you're always only a direct subway ride, GO train ride, or drive down to Toronto to enjoy everything that Canada's largest city has to offer.
Visit york.ca to find the latest things to do in York Region.
Discover What's Happening in York Region