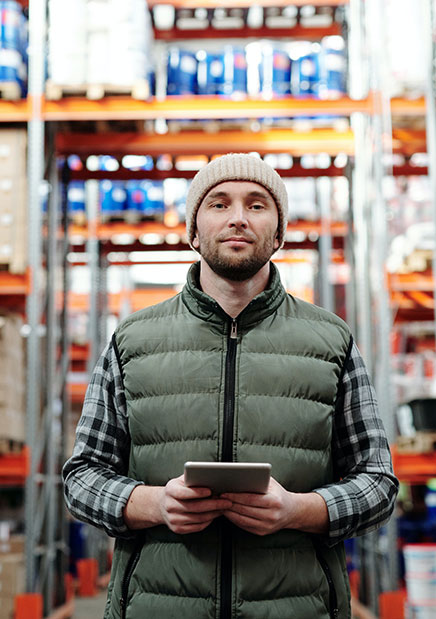 Game-Changing Supply Chain Solutions
York Region is a major Toronto-area freight transportation hub with access to 135 million consumers in Canada and USA within an 800km radius and 6.4 million regional population.
Over 20,000 sector-related jobs (est.)
Over 100 corporate and third-party warehouses and distribution centres including Costco, FedEx, Home Depot, Purolator, UPS, Ganz, Serta-Simmons, Longos, and Sobeys
Strategic location in the heart of the Greater Toronto Area (GTA) and a network of highway corridor including the 404-DVP, 400, 427, and 407 ETR
York Region's southwest boundary is only 12-kilometre from Toronto Pearson International Airport
Data sources: Statistics Canada, Canadian Business Counts Jun 2020; York Region Employment Survey 2019
2,000+
Businesses
A thriving sector with access to two intermodal freight rail terminals
20,000+
Local Jobs
A strong workforce that helps keep your business on the road to success
Access to 135M Consumers
North America's 5th largest metropolis, most central region in the GTA
Latest York Region Logistics & Distribution News
Vaughan headquartered Noble launches industry's first AutoStore warehouse automation system, featuring autonomous robots that will revolutionize order picking and customer service excellence

As the leading trade supplier in Plumbing, HVAC, Industrial, and Fire Protection in Ontario, Noble announced today AutoStore – a fully-automated warehouse solution operated by autonomous robots that will redefine inventory management, order processing operations and service excellence. Noble is the first in the industry to implement an AutoStore solution, developed and installed by Dematic – the global…

Cardinal Health tops 1.1M sq. ft. with new GTA distribution centre in Vaughan

The 163,000-square-foot distribution centre in Vaughan is to be fully operational in late 2023 to early 2024. It will be Cardinal's ninth regional distribution centre.

Ontario advancing contract for Yonge North Subway Extension

The Advance Tunnel Contract includes designing the tunnels and building the launch and extraction shafts that will be used for the tunnel boring machines. It also includes the design and construction of headwalls for stations and emergency exit buildings. To deliver the new subway as quickly as possible, tunneling will begin first, followed by a separate contract to build the stations, rail and systems.