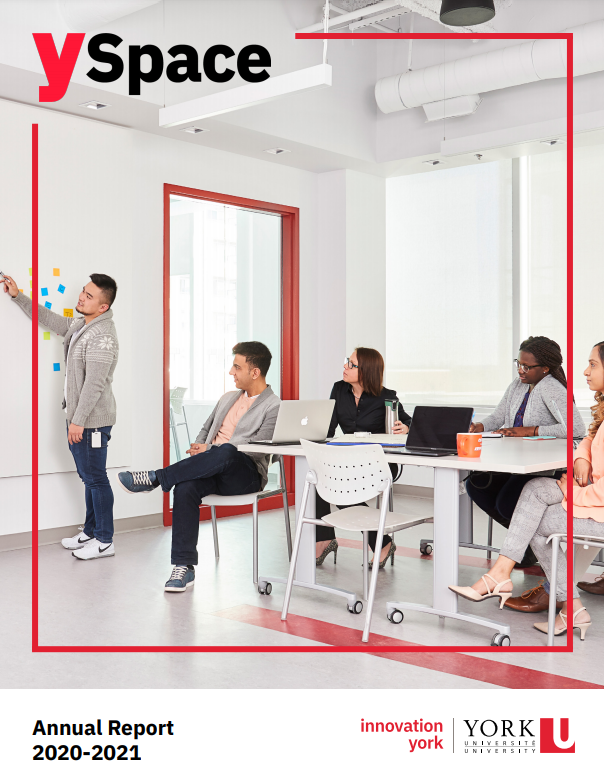 It was a year unlike any other for Innovation York, the innovation office for York University with a mandate to facilitate and maximize the commercial, economic, and social impacts of research and innovation. Their 2020-2021 Annual Report has just been released and it outlines impressive successes, including supporting new ventures, launching new programs and more.
YSpace is York University's pan-university entrepreneurship hub and a key player in York Region's thriving innovation ecosystem. They create positive change by fostering a community of innovators, entrepreneurs, and changemakers and support a diverse group of startups that commercialize innovative technologies across all sectors.
In March 2020 the team at YSpace successfully pivoted all 12 of their programs into a virtual setting while maintaining the same level of service excellence, even launching new programs such as YSpace Digital. Even with the challenges of COVID-19, the team saw strong successes by supporting a number of exciting ventures.
Highlights include:
93
New Ventures Supported
$16.8 M
Funding Raised by Ventures
$18.1 M
Revenue Generated by Ventures
263
Jobs Created by Ventures
Read the full report at yspace.yorku.ca