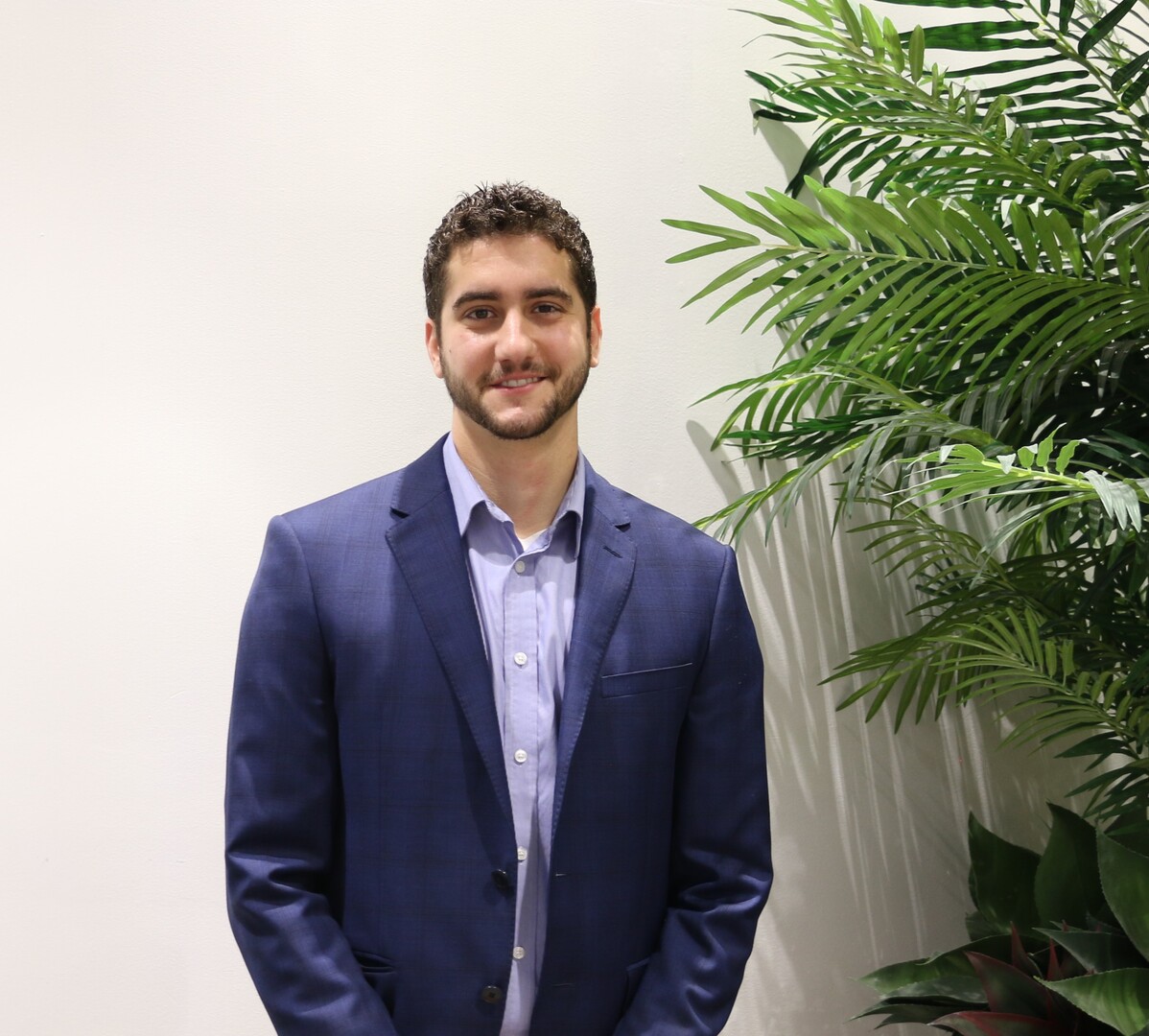 When you're supporting businesses in a variety of ways – most of the time behind the scenes – how do you make people aware of what York Region economic development is doing? Whether it's e-newsletters, social media, writing blogs, or building a plan to pull all those things together into a cohesive message, you need someone with strong communication skills. That's where our next spotlight series puts its focus.
When it comes to telling the story of our small business enterprise centre, the innovation ecosystem, the work being done in our agri-food sector and much more, the team turns to our strategic communications expert, Antonio (Tony) Corkovic. Since he's got his own way with words, that's enough of us telling you about him, we'll let him do it from here on out.

There are a lot of different things you do in your role, so can you break it down for our readers?
I support the Strategic Economic Initiatives team in leading our marketing and communications efforts. This includes everything from social media to developing strategic communications plans, creating newsletters, developing videos, and even working with journalists to help get our stories in the public eye. In short, my primary role is to ensure our work, programs and services are communicated effectively to our various audiences.
That's a lot of different tasks to handle, what's your favourite part of what you do?
As a public sector organization, our success is measured in how much we help the people and businesses that we serve. Hearing first-hand from small business owners that we've helped them grow or launch their business is incredibly satisfying, knowing that we made a positive difference; that's my favourite part of the job.
Balance between work and life is important, what do you like to get up to when not at work?
When I'm not at work, you can find me outdoors at the end of a dock, on a boat, or in a garage restoring a 1978 Corvette with my father. I love fishing, hiking and getting my hands dirty with DIY jobs such as home renovations, but when it's time to unwind, nothing beats sitting on a couch and binge-watching Netflix.
Can you tell us a story about yourself that you find important to share?
Our family immigrated to Canada from Croatia in the mid-90's, and I still speak the language fluently and can cook a traditional dish or two!

If you want to see Tony's work-in-action, then be sure to follow York Link on social media and subscribe to our e-newsletters. Tony curates the content in our agri-food and small business e-newsletters on a bi-monthly and monthly basis; along with contributing to our York Region Business Update.