Even before COVID, the office space landscape was changing. The pandemic may only accelerate trends that are driving more and more people to co-working locations. These are environments where people who are self-employed, or working for different employers, share space, equipment and ideas. Last year, Canada had over 6 million square feet of such spaces, up 300% in five years. CBRE Canada, a commercial real estate and services firm, says another 1.3 million square feet of co-working space is set to open across the country in the coming years.
York Region has over 30 co-working locations. The options keep expanding. To explore the development of this concept, we talked to the leaders of three co-working spots: Errol Da-Ré of Venture X in Richmond Hill, Connie Haces of The Hub in Vaughan, and Shoaib Khan of M Club in Markham.
What's the appeal of co-working? How does it support productivity? And why are suburban locations primed for growth?
---
What do you think people envision when they hear the term co-working?
Haces | An innovative, creative and upbeat space.
Khan | But it depends who you're talking to. When you speak to urbanites, they think open concept and huddle rooms. Professionals might think of closed private offices and a very corporate space. I think co-working goes beyond the physical space.
---
In what way?
Khan | In the interaction of people – the collaboration and inspiration. Within the same company, you're jamming together. Or, you're talking about problems with other people. There's an infusion of different perspectives. Collective minds come together to create amazing things. I think that's where co-working lives and breathes. You're co-existing.
Da-Ré | Co-working is a lot more than four walls than your laptop. It's a collaborative entity, with the opportunity to learn about other industries.
---
What types of businesses have typically been attracted to co-working spaces?
Khan | Originally, most people were sole practitioners, or early-stage companies trying to get off the ground.
Da-Ré | Most of the people have been accountants, lawyers, tech start-ups, and digital companies. Or people who belong to a small team.
Haces | We've had a whole variety, from software, to construction, to the oil industry – people flying from Calgary to here pre-COVID.
---
So there's a greater mix of businesses than people might think. Are we also starting to see a shift in who's drawn to this solution?
Da-Ré | An evolution started a few years ago. We're starting to see large blue-chip companies, who were always downtown, looking at parachute offices in the GTA.
---
That's the hub-and-spoke model, where employers have a main office and smaller co-working spaces away from their core, perhaps nearer to where their staff live. Are overhead costs the main driver? What's the rest of the value proposition?
Da-Ré | Most co-working spaces are much more flexible than a downtown landlord. It's also a short commute, and parking is not an issue. That's appealing.
Haces | Employees spend less time on the road. So they can deploy more time to their well-being.
---
Or to being productive at work. Kahn | If you give people the flexibility to work, you may have a different output them.
---
If people have a chance to work closer to home, does this help companies from a recruitment standpoint?
Haces | Companies will have a more widespread market for attracting employees.
---
Because of COVID, and even before, an increasing number of people have been working out of their home. That has happened by choice or necessity. Why is co-working a viable alternative for the work-from-home segment too?
Haces | People need a separation between work and home. They need somewhere to get away.
Da-Ré | There are less distractions. I worked at home for three years before this, with a start-up company. It's difficult.
Khan | We need people to feed off of, and brainstorm with.
Haces | You have your own space, but there's an energy from other people working. You can talk to and network with them.
Da-Ré | You're also not in a silo. That's one of the huge benefits.
---
What other trends are pulling people towards co-working spaces?
Kahn | The gig economy. A lot of people have full time jobs, but can't make enough, or have a little bug in them to do a side hustle. Or they've been laid off, and are starting their own thing. 60% of the workforce might be self-employed, and they'll need space.
---
For people like that – or any professional – co-working spaces can also offer practical support. How so, beyond things like shared amenities?
Kahn | We're a growth club, like an incubator. So we have services around branding, marketing, sales, technology, HR, finance and accounting – all the things any business needs.
---
When trying to decide on co-working spaces, what are the key questions that businesses should be asking? Beyond things like how good is the WiFi?
Haces | Do I need to sign a lease? How long? What are extra costs? How many people work here? What's included? What kind of maintenance is there? People can start small, and grow with us. Our offices are all modular. And you're not locked in.
Khan | What kind of companies are in your space? What kind of services do you have, and are they strictly business services? Beyond questions about the space to work, people should ask about what's there for them to truly grow. Because if you're not growing, you're basically declining. Da-
Ré | I tell people that before they sign, they can come here for a couple of days to see if they like it.
---
How has COVID affected your operations in terms of health and safety protocols?
Da-Ré | We have a cleaning staff that comes in every day and sanitizes the place. We also have more space between desks, facemasks and acrylic windows. We're all on one floor, in a low-density building, so there's n going up and down stairs.
Haces | One good thing about co-working is that not everyone is always there at the same time. Some come in the mornings, some in afternoons, or on certain days. So we're not cramped.
---
We'll enter a post-COVID environment at some point. How do you think companies will want to manage their people and office spaces? Haces | A lot of people will keep working remotely. That's one of the benefits that people will ask about. COVID has really changed the way employers think about work, and that will continue past COVID.
Da-Ré | I think companies will talk to their employees more about where they want to work and where they're most productive, in an ideal world. That important dialogue is taking place.
Khan | You have to customize certain things for people, including the space they work from, and the tools they work with. Feed off what people want.
Even before COVID-19, the office landscape was changing. Co-working locations could have a vital role in that trend, even as we move past the pandemic. 
Please note: all images showing people without masks or social distancing were taken prior to the COVID-19 pandemic.
ABOUT THE AUTHOR: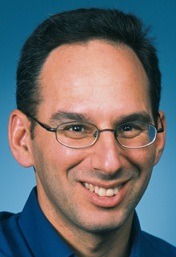 Stuart Foxman is a freelance writer, who helps his clients' products, services, ideas and organizations to come alive. He works with leaders in the corporate, government, health, education, association and not-for-profit sectors. Stuart aims to tell their stories in a way that generates interest, promotes understanding and inspires action.