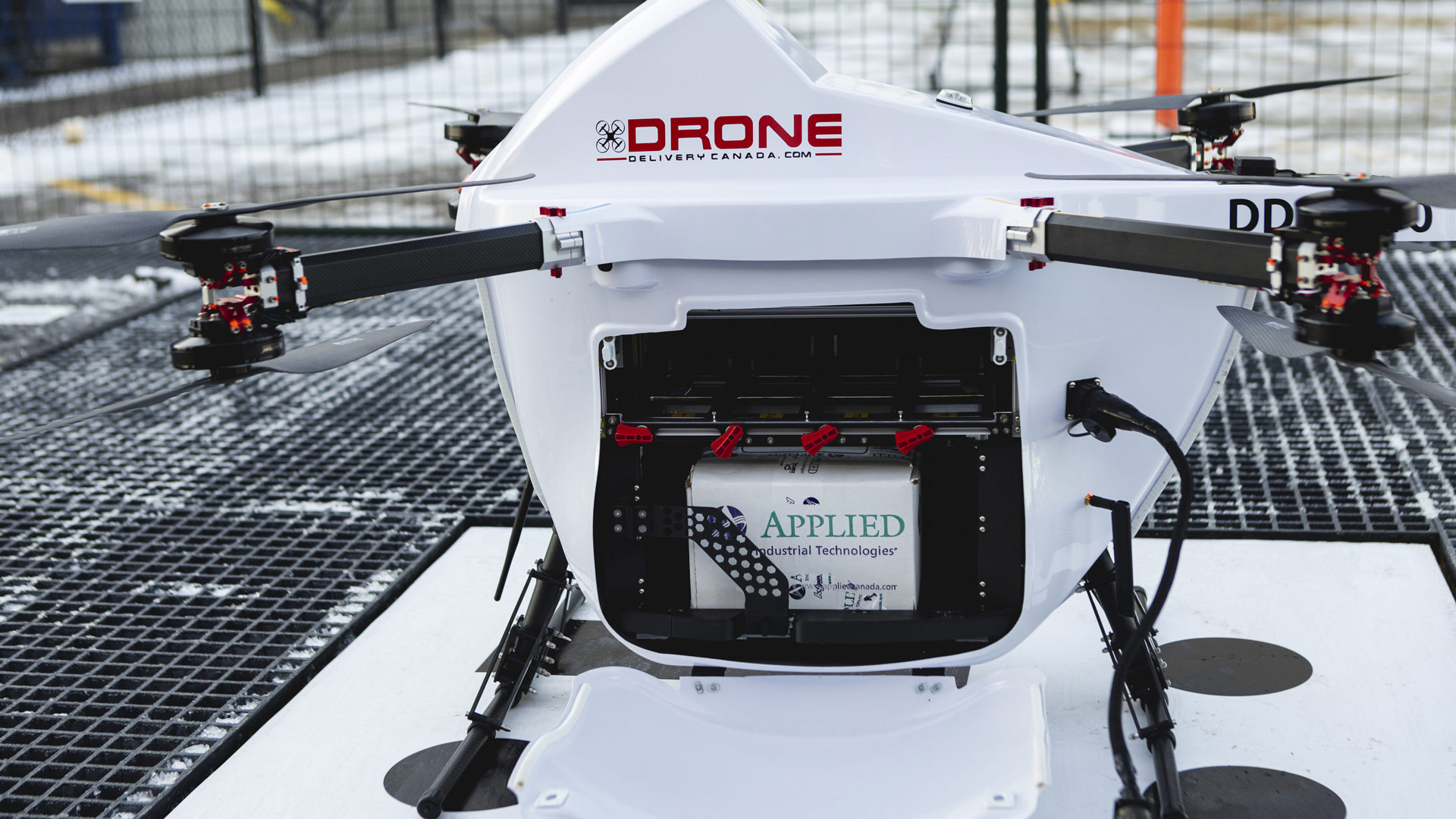 Further to its press release dated July 8th, 2021, Drone Delivery Canada Corp. is pleased to announce that effective May 26, 2022, its Edmonton International Airport initiative is commercially operational. This revenue generating project will be operational for a 12-month term.
The project will enable defined-route deliveries from EIA to off-airport property utilizing DDC's Sparrow drone, its DroneSpot® takeoff and landing zones and the Company's proprietary FLYTE software. The solution will be used to transport a wide variety of cargo for the benefit of Ziing Final Mile and Apple Express, located in the industrial park in Leduc County, Alberta.
DDC has received an upfront fee for the drone route deployed and will receive a monthly fee for professional managed services, pursuant to the terms of the agreements. In addition to other commercial customer projects, this is DDC's first international airport drone solution, through the assistance of its sales agent Air Canada, and the first of its kind in the country.
Full Article: newswire.ca