Imagine if R2-D2 or The Terminator came equipped with super cleaning capabilities. That gives you some idea of the power of the Bionic-i Lightshield Hyperflow Sterilization Robot. The no-touch device uses a combination of bio-electronic irradiation, UVC light, and HEPA FlowGuard air-filtration technology to sanitize any surface.
The Lightshield robot disinfects airflow 10 times faster and more effectively than standard cleaning methods. That's a priority any time and has been even more of a focus during the time of COVID. Lightshield is ideally suited to hospitals and other clinical environments, with potential applications ranging from businesses to schools.
Bionic-i is part of the first cohort of the Hardware Catalyst Initiative (HCI), an offshoot of York Region's innovation hub, ventureLAB, located in the City of Markham. ventureLAB operates a 50,000 square foot innovation hub that is home to over 45 tech companies and innovation partners. The HCI, which launched in February 2020, is for hardware startups building breakthrough products and solutions for transformative technologies like artificial intelligence, the Internet of Things, wearable computing, and 5G.
It's funded in part by the Government of Canada through the Federal Economic Development Agency for Southern Ontario (FedDev Ontario). Mentorship comes from founding partners that include global tech leaders AMD and Synopsys.
York Region is Canada's second-largest tech cluster, and has been a Canadian leader in hardware design, development and manufacturing for many years. Its hardware dominance was anchored by a history of global players establishing significant operations in the Region such as AMD, IBM, and Siemens. Now with the HCI, York Region is building out its reputation as Canada's Hardware Hub.
More recently General Motors established a Canadian Technical Centre Campus and Celestica opened a new engineering and manufacturing facility. To date, ventureLAB has enabled thousands of tech companies and founders to scale, create jobs, and raise capital. Now, the HCI is helping start-ups to navigate the hardware entrepreneurial ecosystem.
The HCI is helping start-ups to navigate the hardware entrepreneurial ecosystem, which includes a growing global network of industry leaders like Silicon Catalyst, Arm, and TSMC. The program offers access to a state-of-the-art hardware lab, deep tech expertise, investors, manufacturers, and supply chains. All so new companies can develop the strategies and networks for growth and speed their time to market.
"The HCI helped us to plan and paint as complete a picture as possible, to achieve the next level and accelerate the path we're on," says Joseph Ma, Bionic-I's CEO and a medical doctor.
While many incubators support tech start-ups, the HCI is the first in Canada tailored to hardware companies. Each company accepted can participate for 12-24 months. Over the next five years, the HCI aims to support up to 40 companies, create over 200 jobs, and commercialize 15 new products and technologies. Every one semiconductor job creates 4.89 new jobs, so its economic impact goes far beyond the HCI.
From development time to lab expenses, hardware start-ups face unique challenges. "It's quite complex. You need partnerships," says Matt Skynner, COO of ventureLAB.
He sees the HCI as a way to remove some of the barriers to equipment, software design tools, funding, and industry expertise.
The HCI team has deep roots in the hardware community. Their advice at each stage can be especially helpful for founders who may be engineers or PhDs, but who don't necessarily have a business background.
For company participants, the support is "very holistic", says Avinash Persaud, VP of the HCI. The team knows how to get a start-up from concept to prototype, and the ins and outs of everything from market research to supply contracts.
Persaud says the HCI advises start-ups in both what they should be pursuing and, just as valuable, pitfalls to avoid. He describes services as "bespoke to each company; no two are doing the same thing."
"The advisors in the HCI have trusted networks, which takes a burden off us," says Brendan Crowley, co-founder and CEO of Micromensio, another member of the first HCI cohort.
Micromensio is working to improve infectious disease diagnostics. The company has developed a portable and rapid detection technology, using bio-sensing microchips. The technology can identify a pathogen in minutes.
Crowley and his partner developed the concept as post-doctoral fellows at the University of Toronto. He says that as an academic spinoff, Micromensio needed the industry savvy that the HCI offers.
For hardware start-ups, the commercialization cycle is longer, and the tools to even lay out a design can cost millions. It's not something you can just download as a piece of open-source code, says Melissa Chee, President and CEO of ventureLAB.
To Chee, the HCI helps companies the most in four key areas: building the right teams, obtaining the right funding, protecting intellectual property (IP), and attracting strong early adopters as customers.
"There are a lot more steps getting to market with a hardware solution," says Chee. "Our innovation hub is led by people who've done this before. That is our big differentiator. We've walked the shoes of our founders."
She says countries are seeing semiconductors as a national asset. "Most advanced economies are IP-rich. That's why hardware is so important," Chee says.
The hardware solutions coming from the HCI participants promise to power the products of tomorrow, in health care, consumer electronics, telecommunications, smart energy, connected transportation, and more.
"The bold vision is to create this global cluster around hardware and semiconductor development," says Chee.
She says established companies and start-ups alike, of all types and sizes, create an anchor corridor in York Region.
In helping to boost the potential of hardware start-ups, the HCI is nurturing more winners for York Region and creating solid, high-paying local jobs. Everyone job in the semiconductor industry can create close to five jobs overall. "That's a huge impact," says Skynner.
Persaud adds that the semiconductor industry is worth $7 trillion globally every year. "We don't want to be on the sidelines watching that," he says.
York Region already has a solid hardware base. As more and more companies become established in the region, the talent pool only grows. In personnel and the supporting infrastructure, says Persaud, "We have all the capacity right here. It's a tremendous opportunity."
Crowley feels it. "The talent and knowledge base here are extremely high," he says. "I'd call it a hub for hardware technologies."
Please note: all images showing people without masks or social distancing were taken prior to the COVID-19 pandemic.
ABOUT THE AUTHOR: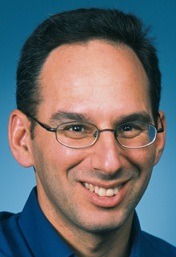 Stuart Foxman is a freelance writer, who helps his clients' products, services, ideas and organizations to come alive. He works with leaders in the corporate, government, health, education, association and not-for-profit sectors. Stuart aims to tell their stories in a way that generates interest, promotes understanding and inspires action.