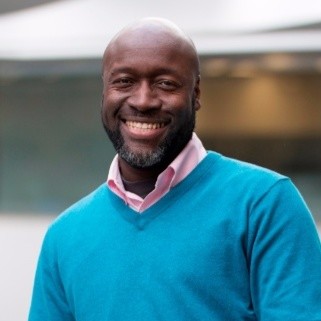 Over this series, our team spotlights have introduced you to members from every team within York Region Economic Development. Don't remember them all? Go back and give the previous spotlights a read now!
That said, let's do a quick recap.
York Region's Economic Strategy division is split into three specialized teams, each with important roles defined by the 2020 – 2023 Economic Development Action Plan and its goal of supporting business, innovation, and talent within the Region.
The Investment and Marketing team focuses on strategic business retention and expansion, talent attraction, placemaking marketing, and supporting scale-ups and enterprise-scale companies.
The York Small Business Enterprise Centre (YSBEC) team supports northern York Region's small business community, ensuring that entrepreneurs and small businesses in Aurora, East Gwillimbury, Georgina, King, Newmarket, and Stouffville have the resources and collaboration to thrive.
The final team, Strategic Economic Initiatives, looks at the future of York Region's economic infrastructural development. Focusing on enabling innovation, broadband development, growing the Agri-Food sector and attracting partners that support future growth like post-secondary institutions.
An important role you can find at the head of each of these teams is management. Management helps keep our team on track and focused on achieving our goals. In this spotlight hear from Jonathan Wheatle, Director of Economic Strategy about his role and experience.

Thanks for sitting down with us Jonathan, can you tell us about your role?
I work with the management team to set strategic direction as well as identify and prioritize our activities for the team. Day-to-day activities includes meeting with senior managers to provide project briefings, liaising with internal and external partners and removing roadblocks on projects as necessary. I also have the occasional opportunity to lead a project or two.
You're quite busy! What's your favourite part of your job?
Identifying and participating in interactions that have a positive impact on the clients we serve and stakeholders that we engage. This looks different for each group. It may be as simple as the team making a timely connection or as complicated as providing in depth business plan reviews or successfully pulling together a multistakeholder team to tackle a challenge.
Outside of work where can we find you?
Watching track and field events, watching waaaay too much tv and playing volleyball.
One last thing, what's something interesting you want our readers to know?
I was once a proficient volleyball player, representing my high school and the University of the West Indies – Mona Campus! I also played club level in Jamaica and was selected to train a part of the Jamaican National squad in 1992 and 1995; injured in '92, and migrated to Canada in '95. It has been nearly 30 years, and in my head, I can visualize the plays and play them out fully. However, my body no longer agrees with me doing any of the spectacular plays anymore!