When business circumstances change, there's always a smart option. "Pivot," says Steven Tan, General Manager of UNIS Technology Canada, based in Markham, York Region. That's true for companies, and the trade shows that are a big part of their calendar.
For Tan, one of the best is Collision, the fastest-growing tech conference in North America. The show brings together global tech thought leaders, major buyers and sellers of technology, alongside many of the world's most disruptive emerging tech companies.
Collision was set to happen in Toronto again this year, but COVID-19 upended those plans. Instead, the massive conference is pivoting too, and will go virtual as Collision from Home, June 22-25.
Tan, whose company manufactures arcade games and other amusement machines, will tune in. He looks forward to the chance to learn, and maybe network online, as part of a back-to-normal plan. "I see it as a positive," he says of Collision's return in some form.
York Region was on the host committee for last year's Collision Conference in Toronto and had a pavilion, and was set to participate again. Now, it will take part in Collision from Home (yorklink.ca/collision). The region and its municipalities helped dozens of local companies attend Collision From Home this year, at no cost to them.
With 4,300 tech companies and 60,000 tech-related jobs, York Region is Canada's second-largest tech hub. Overall, the region is home to 54,000-plus businesses and 650,000 jobs.
Via the Collision from Home app, you can connect with York Region and any of its partners.
TAKING COLLISION VIRTUAL WAS A NECESSITY
Shifting shows like this online was borne of necessity, but could have positives in saving companies travel and attendance costs. Paddy Cosgrave, CEO of the company that runs Collision, told MarketWatch that the move might also benefit presenters.
"This will definitely change the approach of tech conferences. Virtually, you can identify attendees online and track what they see," said Cosgrave.
Diego Lai, President of Laipac Technology in Richmond Hill, is curious about how Collision will work in a virtual format. The conference will include livestream content, podcasts, products demos, face-to-face video meetings, group chats, and more. Some 30,000 attendees from more than 100 countries are expected.
"The way they're doing it is remarkable. It shows resiliency," says Lai, whose company is a leader in Internet of Things solutions like tracking and monitoring technology.
When the pandemic hit, Laipac adapted quickly. For instance, one of the company's apps can be used to help monitor COVID-19 patients. Laipac also now has a smartphone-based, fluorescent point-of-care device for COVID-19 testing from home.
Lai says that his company, and events like Collision, aren't just about tech but about being resourceful. "With innovation, many people think of technology, but innovation is just finding interesting ways to solve problems," he says.
Last year, Collision was the perfect venue to promote his company's new technologies, says Brian Leung, Senior Manager, Engineering for Mircom. The Vaughan firm manufactures and distributes fire and life safety equipment, and other mission-critical building products for security and automation. Leung doesn't expect quite the same buzz from Collision from Home, but plans to check it out on day one to see how everything comes together.
His office stayed open throughout the pandemic, though some client projects were on pause, as Mircom is considered an essential service. Work continues to ramp back up. "In normal times, things are ridiculously crazy. Now we're just busy," says Leung.
Collision from Home is a reminder that life and work go on, and that the task of being inventive is more important than ever.
"Refocus on your development process," says Tan. "Good companies will use this time to reinvent themselves."
ABOUT THE AUTHOR: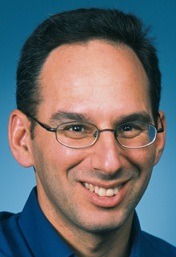 Stuart Foxman is a freelance writer, who helps his clients' products, services, ideas and organizations to come alive. He works with leaders in the corporate, government, health, education, association and not-for-profit sectors. Stuart aims to tell their stories in a way that generates interest, promotes understanding and inspires action.