York Region Economic Development's monthly e-newsletter shares highlights and news from the business community, small business supports, events, economic data, and more.
IN THIS ISSUE
BUSINESS COMMUNITY & INVESTMENT NEWS HIGHLIGHTS
SMALL BUSINESS & ENTREPRENEURSHIP HIGHLIGHTS
YORK REGION ECONOMIC DATA
COVID-19 BUSINESS SUPPORT
BUSINESS EVENTS & OTHER INFORMATION
BUSINESS COMMUNITY & INVESTMENT NEWS HIGHLIGHTS
York Region to Highlight Significant Investments and Business Expansions at Collision Conference
The Regional Municipality of York is bringing together its cities and towns plus partners from York University, Seneca College and ventureLAB at this year's Collision Conference, one of the world's largest tech conferences, from June 20 to 23, 2022 at the Enercare Centre in the City of Toronto.
As Canada's second-largest tech hub, York Region's #YRtech Pavilion at the Conference will host local municipal leaders and business partners who will make announcements over the three-day period about significant investments, business expansions, new partnerships and innovative projects across York Region.
READ FULL PRESS RELEASE | #YRTECH PAVILION DETAILS & SCHEDULE
---
The Future of AutoTech is in York Region
Technology is driving the automotive sector forward. Advancements in tech hardware and software are transforming the traditional automotive industry and experience. AutoTech is the future of the industry; a future York Region is more than ready for.
As both Canada's largest electronics/hardware design and manufacturing capabilities cluster and the nation's second largest overall tech hub, there's a unique balance here between emerging vehicle tech and traditional automotive capacity. This supports a powerful ecosystem where both advanced and rising star companies come to align themselves for success. READ MORE
---
East Gwillimbury Welcomes Largest Employment Development in Town's History
East Gwillimbury welcomed the announcement from Loblaw Companies Limited and Choice Properties REIT that they are building an advanced logistics and distribution centre on Woodbine Avenue, just north of Green Lane East at the Rice Group development site. This project is the largest employment development project in the Town's history. READ MORE

SMALL BUSINESS & ENTREPRENEURSHIP NEWS HIGHLIGHTS
Calling All Women Entrepreneurs – ELLA Altitude is Open for Applications!
Recruitment is now open for the 4-month ELLA Altitude program for women entrepreneurs with annual revenues of $200,000 or more. This program features individualized mentorship and support, including a unique Fractional Executive element where ELLA women have the opportunity to work with a seasoned professional to develop a functional strategy (such as a marketing strategy) and have the cost subsidized by ELLA. READ MORE
Want more small business news? Subscribe to the Small Business E-Newsletter
---
Up to $100K Grants on Tap For Richmond Hill Businesses as City Extends Program
As local businesses are navigating the post-pandemic economy, the City of Richmond Hill is offering another round of financial incentives to help existing businesses recover and attract new opportunities. The city has renewed a grant program created in 2018 to encourage new office development and incentivize facade improvements in designated areas across the city, including the downtown core and older business parks. READ MORE
---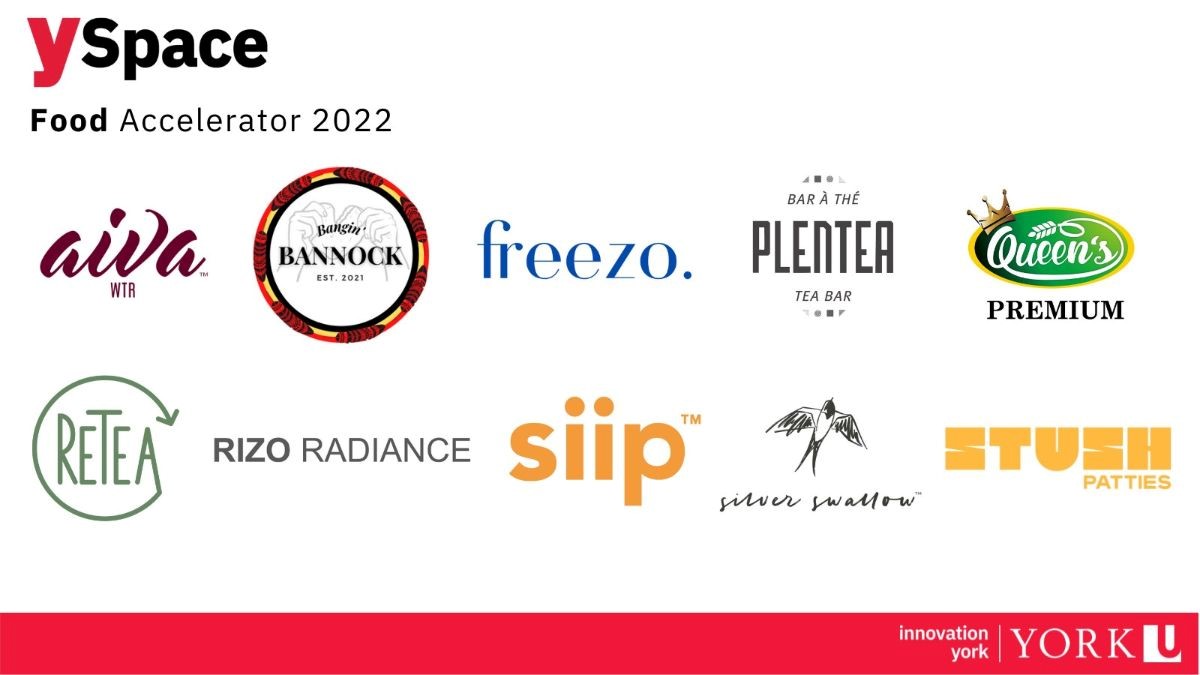 Meet the 2022 Food & Beverage Accelerator Cohort
This year's Food and Beverage Accelerator is run in collaboration with the Black Entrepreneurship Alliance to support 10 ventures led by underrepresented founders. The program is the first of its kind in the GTA, our Food and Beverage Accelerator will help promising food and beverage consumer-packaged goods (CPG) ventures build their strategy, grow their network, and scale their business. Click the link below to get to know the 2022 Food and Beverage Accelerator Class! READ MORE
Want more agri-food news? Subscribe to York Region's Agri-Food E-Newsletter

YORK REGION ECONOMIC DATA
Unemployment Rates (%)*
*Statistics Canada, Labour Force Characteristics, 3-month moving average, unadjusted for seasonality
CMA – Census Metropolitan Area

COVID-19 BUSINESS SUPPORT
COVID-19 Business Resources & Funding Programs Overview
To help you make sense of all the available funding programs and resources, we continue to update our COVID-19 Business Resource page. This page contains information on supports announced by the federal, provincial, and municipal governments, as well as, events, and other pertinent information to impacted businesses. You can find information on all programs such as the Canada Emergency Wage Subsidy, Canada Recovery Hiring Program, and more, over on our dedicated COVID-19 support page.

BUSINESS EVENTS & OTHER INFORMATION
A Selection of Upcoming Business Events:
06/21 | FINDING TALENT IN AN EVER-CHANGING MARKET | TechConnex
06/28 | FUNDING FOR AGRI-BUSINESSES | Mentor Works
07/12 | COLLABORATING FOR SUCCESS | Seneca College

Subscribe to our other monthly e-newsletters on these topics:
YORK REGION BUSINESS UPDATE / AGRI-FOOD / SMALL BUSINESS
---
York Link | York Region Economic Development
The York Link team are here to help and are committed to supporting local businesses. We are still providing business advisory and consultation services, information on business resources, support for startups, and more in a virtual capacity at this time.