York Region Economic Development's monthly e-newsletter shares highlights and news from the business community, small business supports, events, economic data, and more.
IN THIS ISSUE
BUSINESS COMMUNITY & INVESTMENT NEWS HIGHLIGHTS
SMALL BUSINESS & ENTREPRENEURSHIP HIGHLIGHTS
YORK REGION ECONOMIC DATA
COVID-19 BUSINESS SUPPORT
BUSINESS EVENTS & OTHER INFORMATION
BUSINESS COMMUNITY & INVESTMENT NEWS HIGHLIGHTS
ventureLAB Secures $2.5 Million in Provincial Funding To Expand Semiconductor Incubatoraid's Tale' in Newmarket Brings $50K Investment in Downtown BIA
Markham, Ontario-based tech hub ventureLAB has received a $2.5 million CAD investment from the Government of Ontario to establish a MedTech stream within its Hardware Catalyst Initiative (HCI). "Hardware and semiconductors underpin virtually all modern devices, and as we navigate our new normal, they are especially key in healthcare technologies, along with other sectors critical to economic recovery and growth," said VentureLab President and CEO Melissa Chee. READ MORE
---
Filming of 'The Handmaid's Tale' in Newmarket Brings $50K Investment in Downtown BIA
Thanks to the shooting of "The Handmaid's Tale" TV series in downtown Newmarket, the town has announced a $50,000 investment in the downtown focused on the Main Street District Business Improvement Area and economic development initiatives, resulting from the film production revenue. READ MORE
---
Richmond Hill Partners with OCAD University and eCampusOntario to Launch CLIC
The City of Richmond Hill has partnered with OCAD University and eCampusOntario to launch the Centre of Local Innovation and Collaboration (CLIC). This unique, design-driven centre for innovation is part of a broad-based approach to help accelerate recovery for local businesses post-pandemic. READ MORE
---
Canada's Federal Budget 2022: Investing in Sustainability, Housing, and the Economy
Canada's federal budget 2022, titled "A Plan to Grow Our Economy and Make Life More Affordable," was released on Thursday, April 7, 2022, and it will allot a total of billions more while attempting to reduce the nation's debt. This Mentor Works blog highlights the key changes Canadian businesses should be aware of. READ MORE
---
Electric Vehicle Factory in Stouffville Passes Latest Hurdle
Skyrocketing gas prices have many people thinking electric, but how about three-wheeled electric vehicles produced in Whitchurch-Stouffville by Frank Stronach? The town is one step closer to this being a reality after passing a zoning bylaw amendment in March to move the project forward. READ MORE

SMALL BUSINESS & ENTREPRENEURSHIP NEWS HIGHLIGHTS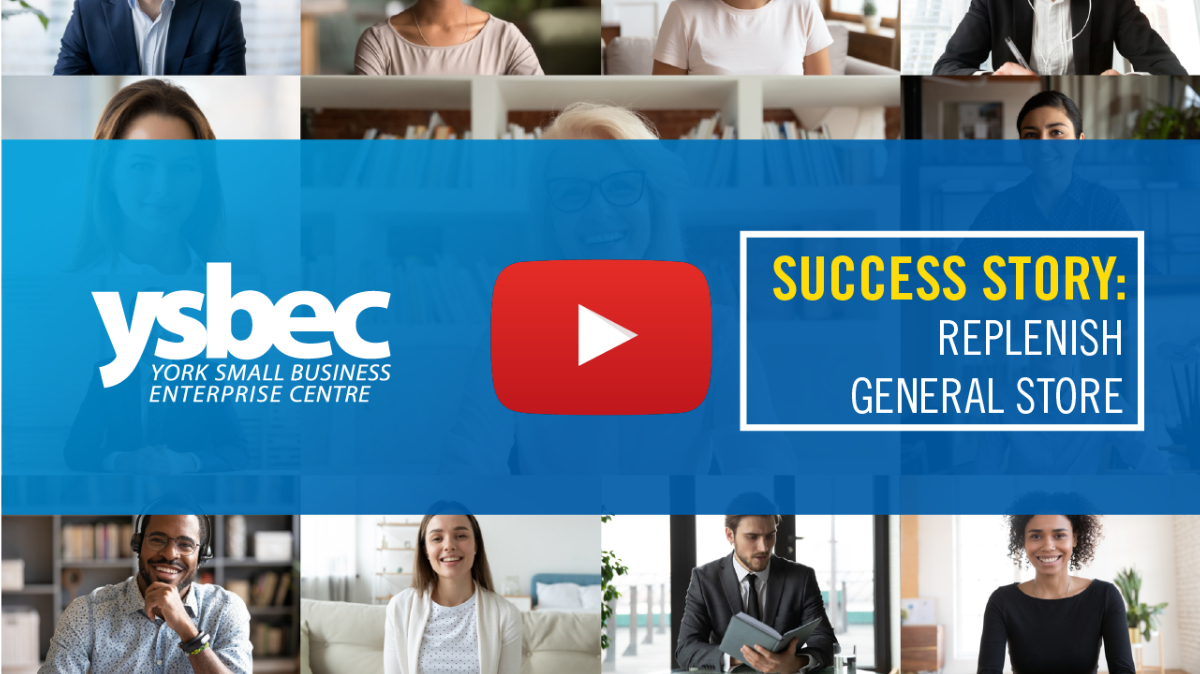 York Small Business Enterprise Centre Success Story: Replenish General Store
Based in Aurora, Replenish General Store specializes in helping customers reduce their waste and carbon footprint. Co-founders Thai and Bianca started the store just days before the global pandemic impacted the economy, but with the right support from the York Small Business Enterprise Centre they were able to grow their business. WATCH VIDEO
Want more small business news? Subscribe to the Small Business E-Newsletter
---
York Region Food & Beverage Accelerator Participant, Oat Canada, and Roquette Receive $4.1M as Part of a Project to Improve Oat-Processing Capacity
Oat Canada received scale-up support through the York Region Food and Beverage Accelerator Program through York University's YSpace. This investment will see the development of novel oat ingredients and nutritionally superior oat-based food and beverage products. READ MORE
Want more agri-food news? Subscribe to York Region's Agri-Food E-Newsletter
---
EDC Holding Free Black Exporter Strategy Consultations
EDC is committed to helping Black-owned and -led businesses grow and expand into international markets. But our research shows that one of the biggest challenges facing the Black business community is a lack of data about the realities Black business owners face. That's why EDC is hosting public consultations with key stakeholders, including Black entrepreneurs currently exporting or planning to export, Black business-serving organizations, and financial institutions with solutions for Black businesses.

Facilitated by Dave D'Oyen, EDC's first national lead for Black exporters, free virtual roundtable sessions are scheduled for Apr. 5-14 to:
Identify and understand the barriers faced by Canadian Black-owned and -led businesses interested in exporting
Discuss areas of improvement and share experiences to help bridge the gaps and overcome obstacles to growing through international sales
Connect directly with Black business owners, leaders, and other corporate partners from across Canada to create a strategy that specifically supports Black exporters
Join EDC in the search for solutions to help your company grow through international trade.

Reserve your free spot

YORK REGION ECONOMIC DATA
Unemployment Rates (%)*
*Statistics Canada, Labour Force Characteristics, 3-month moving average, unadjusted for seasonality
CMA – Census Metropolitan Area
---
Office Vacancy & Availability Rates
Source: CoStar | Statistics Note: Office building space at a minimum of 20,000 sq. ft.
---
Office Vacancy & Availability Rates
Source: CoStar | Statistics Note: Industrial properties include flex building space

COVID-19 BUSINESS SUPPORT
COVID-19 Business Resources & Funding Programs Overview
To help you make sense of all the available funding programs and resources, we continue to update our COVID-19 Business Resource page. This page contains information on supports announced by the federal, provincial, and municipal governments, as well as, events, and other pertinent information to impacted businesses. You can find information on all programs such as the Canada Emergency Wage Subsidy, Canada Recovery Hiring Program, and more, over on our dedicated COVID-19 support page.

BUSINESS EVENTS & OTHER INFORMATION
A Selection of Upcoming Business Events:
04/14 | RETURN TO WORK PLANS | TechConnex
04/26 | SECURE FUNDING FOR HIRING & TRAINING | Mentor Works
04/27 | WORKPLACE MENTAL HEALTH | Ontario Chamber of Commerce

Subscribe to our other monthly e-newsletters on these topics:
YORK REGION BUSINESS UPDATE / AGRI-FOOD / SMALL BUSINESS
---
York Link | York Region Economic Development
The York Link team are here to help and are committed to supporting local businesses. We are still providing business advisory and consultation services, information on business resources, support for startups, and more in a virtual capacity at this time.