Michelle Betbadal reflects on her recent IBM Canada internship at the company's Markham-based software development lab."The Tech Industry" is all anyone can talk about these days. It's something to follow, something to learn from, and something to contribute to. It has many stakeholders and helps spotlight some of the world's greatest minds. If you have an issue, "The Tech Industry" most likely has a solution for it. If you're not keeping up with the tech industry, then what are you doing?
Exactly, what have I been doing?
Well, I've been working towards my joint bachelor's in Political Science and Communication, and my master's in Journalism and Communication. I've been researching and writing human interest stories, profiles, and cultural history. This has been my comfort zone. Technology has never been my go-to subject matter. Yes, I use technology every day, but there has always been something overwhelming about it – so many companies, products, and opinions. Nevertheless, I began to feel like it was time to look for something different. So much of what I'm interested in—people, culture, history—is influenced by technology, and I felt the need to capture the full story.
So, I jumped in with both feet and took an internship as a content developer at the largest software development lab in Canada — based right here in Markham, York Region. You might ask how I'm getting on here in the lab with my background in political science, communication and journalism, and clear lack of a computer science degree, but my answer may be more straightforward than you think.
The connection between my journalism experience and content development work is actually quite significant. I transfer communication and journalistic techniques to understand the relationship between the message and the consumer. IBM communicates our message to clients using content. Therefore, content developers have the responsibility of building, strengthening, and holding onto the relationship between the consumer and the IBM product. Just as journalists and communicators have the responsibility of informing the public and telling the stories of those who don't have the means to tell it themselves.
Working at IBM has exceeded my expectations. Every day, I learn new things, as it's been just as much of a work experience as a learning experience. As an intern, I've been treated like a full-timer – I'm assigned the same type of work and attend the same meetings. I feel like I'm in school and at work simultaneously – this isn't a complaint, but more of a welcomed challenge.
Internships are supposed to be learning experiences. You are supposed to learn "how to work" — it sounds strange, but it's true. Other than that, you are supposed to ingest and retain as much knowledge as you can, work on multiple types of projects, and meet new people. This is where IBMers come in.
If I've had questions about anything, IBMers have been there to answer them. Everything I've learned during my eight months here so far has been taught by IBMers across the lab and around the world. IBM might seem like an Everest of a company, but I've certainly been able to navigate through it. With thousands of employees in this lab alone, I've felt well-connected and part of a community.
In my time at IBM, I've learned that "The Tech Industry" has as many stories as anything else. And these stories are continuously evolving.
Tech companies care about improving lives by making tasks easier. There are innovations that, up until recently, seemed difficult to wrap our heads around. Massive, complicated issues are being remedied by technology.
So, in retrospect, even without a technical background how could I not choose to work for a company that tackles the world's most pressing challenges?
Let me clarify that "I don't have a technical background" shouldn't translate into "I'm not technical", as Robine explains in "Please Stop Saying I'm not Technical," that statement is inaccurate. As someone who uses technology all day, every day, I am technical.
But it's important to remember that being slightly uncomfortable and welcoming a challenge can translate into an amazing advantage. In turn, you spend more time trying to understand concepts and choose to work harder to produce your best work.
I guess that's what I'm doing in The Tech Industry: expanding my horizons and contributing something, even without a technical background.
The day will soon come — and I can already sense it coming — where many of the conversations I have and the stories I tell will be all about "The Tech Industry".
---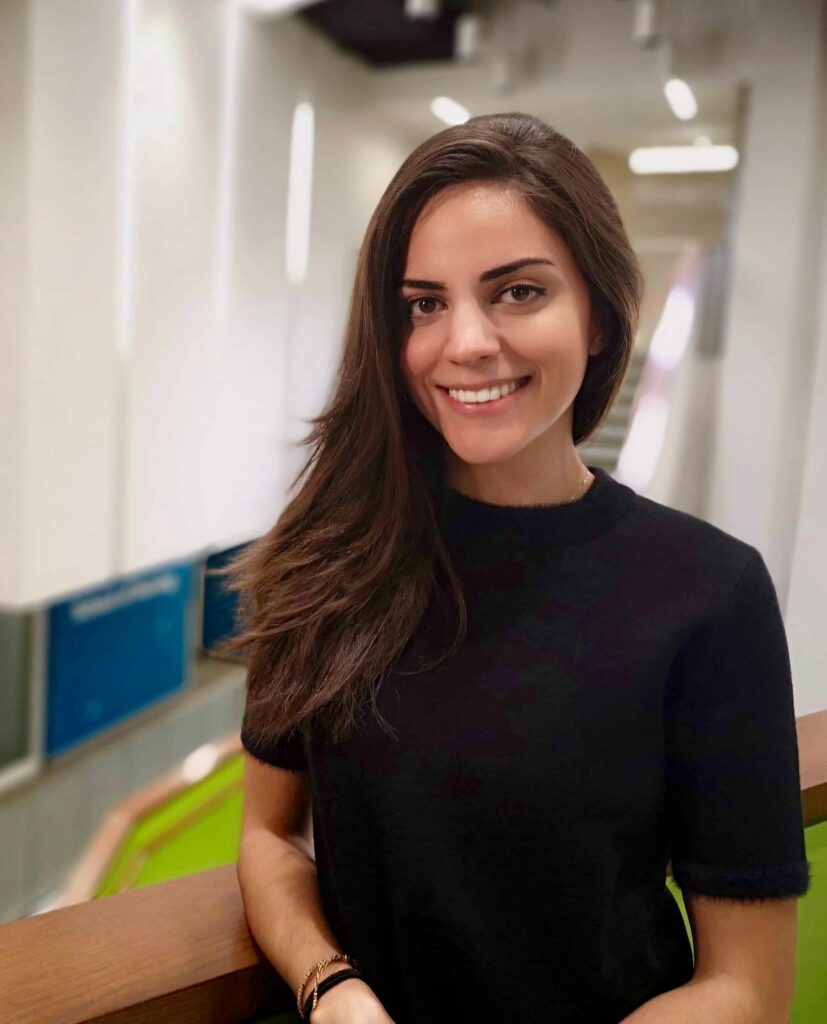 Michelle Betbadal is a Db2 Content Developer and Future Blue Lead intern at IBM Canada
If you're interested in getting involved in tech, check out IBM's career page: https://www.ibm.com/ca-en/employment/