In the year of COVID, institutions are changing how they serve customers. This summer, for instance, the Toronto Zoo announced a partner for its scenic drive-thru safari – Facedrive, a sustainable rideshare company. Visitors can enjoy the zoo from the socially-distant safety of eco-friendly vehicles. Much like the zoo, the stock market can be a wild ride at times, but there are many York Region-based companies finding success after going public.
Facedrive is one. The Richmond Hill headquartered company, founded in 2016, has become a tech dynamo. Facedrive offers green transportation solutions, and calls itself a people-and-planet-first tech ecosystem. Its mission is to help users make decisions that contribute to a healthier planet. In doing so, it has also generated healthy financial results. As of September 8, 2020 the Facedrive stock was up about 530%, and for the last 12 months was up a whopping 2,170%.
Beyond ridesharing, the company includes Facedrive Marketplace (curated merchandise created from sustainably-sourced materials), Facedrive Foods (contactless deliveries of healthy foods), and Facedrive Health (innovative tech solutions to today's most acute health challenges).
The Motley Fool, a financial advice website, recently said that "Facedrive stands tall among established players…its revenue growth has been very impressive…its climate-friendly business model and extensive presence will likely bode well for its financial growth."
Facedrive is just one example of Canadian IPO and stock market successes that are happening in York Region. The region is home to many global technology companies. Its 4,300 tech firms also include some of Canada's most successful publicly-traded companies.
Another example is Real Matters in Markham, which operates in the fintech space. The company, founded in 2004, created a marketplace for mortgage lending and insurance industry services. It did so with a cloud-based platform that combines proprietary technology and network management capabilities with thousands of independent qualified field agents. This has brought high quality, transparency and efficiency to what has traditionally been a high-touch, high-cost, labour-intensive and lengthy process.
For 2019, Real Matters was the biggest gainer on the S&P/TSX Composite Index, up 282%. That bumped the market value of the company, which went public in 2017, past $1 billion as well. This year, for its third quarter that ended June 30, Real Matters' net revenue was up almost 53% year-over-year.
The company's clients include most of the top 100 mortgage lenders in the U.S., and some of the largest insurance companies in North America. Real Matters services the Canadian residential mortgage industry through the Solidifi brand, and the property and casualty insurance industry through its iv3 brand.
Markham-based software firm Enghouse Systems is yet another York Region market darling. Enghouse is older than the other two, founded in 1984, and has shown a strong performance in 2020. As of September 8, 2020, its share price had seen an 84% return relative to the market over the previous 12 months.
Enghouse has three divisions that develop and sell enterprise-oriented applications software. Enghouse Interactive specializes in communications software and services. Enghouse Networks focuses on network software and visual computing solutions for a range of utilities (from telecom to oil and gas). And Enghouse Transportation offers solutions for public and private transportation industries, through innovative computerized applications and consulting support.
The COVID pandemic hasn't hampered the company's growth. To the contrary, as many Enghouse solutions support remote working.
Facedrive, Real Matters and Enghouse are among the many homegrown success stories in York Region's tech sector and while they may not be household names to consumers, savvy investors do know them very well.
Their growth also demonstrates that IPO and stock market success as a publicly-traded tech corporations isn't necessarily predicated on being downtown next to Bay Street but rather in proximity to like-minded tech companies and the significant concentration of tech and executive talent that exists in Toronto area's York Region.
— — —
Disclaimer
This content is intended to be used for Economic Development promotional purposes only. The article is not an endorsement or promotion for purchase of stocks for any of the companies mentioned. The statistics found within this article are deemed accurate based on publicly available information up to the date of September 8, 2020.
ABOUT THE AUTHOR: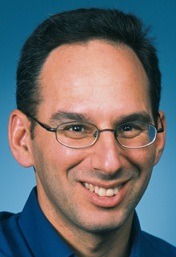 Stuart Foxman is a freelance writer, who helps his clients' products, services, ideas and organizations to come alive. He works with leaders in the corporate, government, health, education, association and not-for-profit sectors. Stuart aims to tell their stories in a way that generates interest, promotes understanding and inspires action.