Guest Contribution by Crystal Mackay, CEO of Loft32 and Keynote Speaker at York Region's 2021 Agri-Food Forum
Today's society is a civilization of specialists. We work in sectors with technical expertise within specific types of organizations and governments. The siloes and daily road maps are busy, well-defined, and comfortable. What isn't well understood is the need for and know-how to navigate between all the divides. Let's look at how this applies to connecting with food and farming.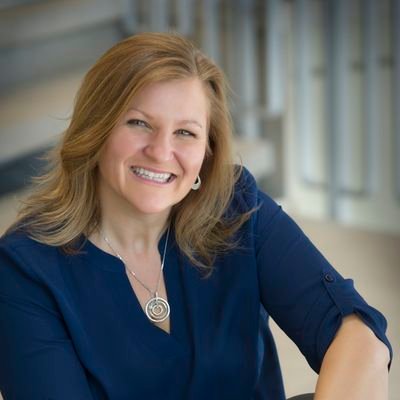 Have you heard the term 'rural-urban gap'? I experienced it first-hand when I volunteered to visit classrooms to talk about dairy farming way back in high school. I was shocked that the kids in our very rural area didn't know where milk came from even though they were surrounded by farms.
Fast forward to 2022. The gaps have grown far beyond rural-urban and are all over the map – literally. We have gaps between farmers and consumers and types of farms, between regions and sectors across the food system and more. So what? Does it matter if our food system and everyone who eats aren't connected?
The foundation for trust and support for anything, including our food system, is best built through relationships and connections. These don't happen naturally between siloes. They only happen with vision and strategic intent and good people who understand the value of connections. We know that conversations lead to better understanding and trust up and down supply chains with governments, suppliers and right through to the people who eat.
So how do we bridge the gaps? According to Webster, we need bridges to help us get over obstacles and serve as a means of connection. Like many problems, the first step is acknowledging we have one and then prepare to do something about it. So how best to build bridges to better conversations and relationships on food and farming?
A good place to start is to identify and get to know the people in your region who are working in the food system. Who are the thought leaders? It's amazing what you can learn if you reach out and connect over a coffee or a phone call or a local event. Ask them what they see from their seat as challenges and opportunities. What are some solutions they could use help with? What could be achieved with more people at the table? As with any good relationship, listening matters.
The best bridges don't get built in a hurry, without a plan, hard work and expertise. The same holds true for building connections to lead to better trust and support for food and agriculture in your region. The good news is, despite all the divides – we all eat. Let's start there.
"First we eat, then we do everything else." M.F.K. Fisher
Crystal Mackay is the CEO of Loft32, a company she co-founded with the goal to help elevate people, businesses and the conversations on food and farming. Her latest resource, utensil.ca focuses on coaching and on-demand training programs such as "So Your Client is a Farmer" to help provide context and content while increasing confidence.